Charles Austen Enviro Air Pump
Regular price
Sale price
£85.00 GBP
Unit price
per
Sale
Sold out
Charles Austen Enviro Air Pump
Charles Austen ET Air Pumps run extremely quietly, despite their raw air moving power and can be connected to many airstones via a manifold. All Charles Austen Air Pumps are high-quality piece of engineering for those who demand the very best air movement. For almost three-quarters of a century, Charles Austen ET Air Pumps has revolutionized many different markets through design innovation and has gained the respect and trust of industries throughout for quality and reliability.
Enviro ET air pumps helps increase oxygen levels through aeration in both hydroponic systems, ponds and sewage treatment applications.
Features:
Ideal for large ponds, waste water treatment applications & hydroponic systems.

Robust and compact construction – weatherproof.

Green drive technology – energy efficient motors with low power consumption.

Oil free pumps, suited to intermittent or continuous duty applications.

Used by original equipment manufacturers of NSF certified residential sewage treatment systems.

No reduction in performance due to no wearing parts.

Thermally protected.

Easy to service with optional service kits.

Green Drive energy efficient motors that don't lose performance.

Specially formulated diaphragm material for extended life.

Robust & compact design.

Whisper quiet operation quietest linear pump in its class as low as 35dB.

Safety trip stops the pump in event of a diaphragm failure avoiding damage to other parts.

Operation and maintenance instructions supplied.
Charles Austen Enviro ET40 - 40 L/Min For DWC Bubbler Pots: 4 - 10 Pots
Max Flow: 50 litres per minute

Flow: 40 litres per minute

Pressure: 0.15 bar

Power consumption: 30 watt 

Whisper quiet operation 

Noise Level: 40 dB  - See chart below to see what 40db sounds like
Charles Austen Enviro ET60 - 60 L/Min For DWC Bubbler Pots : 6 - 15 Pots
Max Flow: 80 litres per minute

Flow: 60 litres per minute 

Pressure: 0.17 bar 

Power consumption: 55 watt 

Whisper quiet operation 

Noise Level: 40 dB  - See chart below to see what 40db sounds like
Charles Austen Enviro ET120 - 120 L/Min For DWC Bubbler Pots : 12 - 30 Pots
Max Flow: 140 litres per minute

Flow: 120 litres per minute 

Pressure: 0.10 bar 

Power consumption: 90 watt 

Whisper quiet operation 

Noise Level: 45 dB  - See chart below to see what 45db sounds like
Dimensions:
Charles Austen ET40 Air Pump – 22cm x 15.5cm x 19cm
Charles Austen ET60 Air Pump – 20cm x 16.5cm x 15.5cm
Charles Austen ET120 Air Pump – 26.5cm x 21.5cm x 19cm
Air Flow:
Charles Austen ET40 Air Pump – 40 litres per minute
Charles Austen ET60 Air Pump – 60 litres per minute
Charles Austen ET120 Air Pump – 120 litres per minute
Weight:
Charles Austen ET40 Air Pump – 4.3kg
Charles Austen ET60 Air Pump – 6.0kg
Charles Austen ET120 Air Pump – 9.5kg
Power:
Charles Austen ET40 Air Pump – 30 watts
Charles Austen ET60 Air Pump – 55 watts
Charles Austen ET120 Air Pump – 125 watts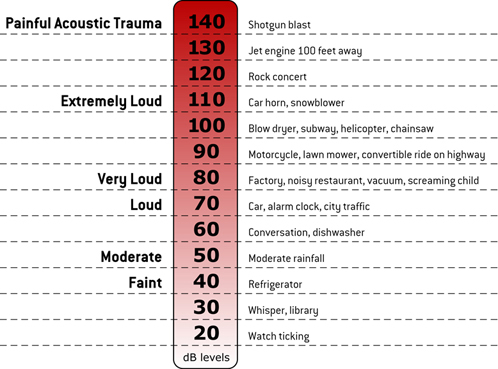 Share